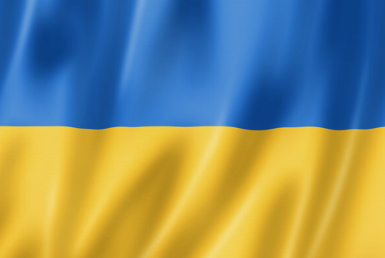 What we are experiencing these days, due to the war in Ukraine, challenges our consciences. As members of the DISF Research Center, we feel compelled to deliver a brief reflection. We are encouraged by the many scientific organizations that in these days have issued statements condemning the Russian invasion of the Ukrainian State and expressing solidarity with those who are suffering the consequences of this war, especially the many civilians besieged in the major cities of Ukraine, whose critical conditions are under everyone's eyes and are for us cause of suffering.
After the end of World War II, we all witnessed how scientific research, in promoting our knowledge of the world and of life, also united many peoples together. Laboratories, universities and space stations have hosted men and women of different nations, cultures and religions, all committed to the common goal of contributing to human progress. In a discreet and effective way, world's peace has been built here too. In the last few days, many international scientific organizations, such as the International Astronomical Union, and numerous non-governmental Councils, such as the International Science Council and the Society for Science, have reminded us of this truth. European universities are awarding scholarships to students from Ukraine who take refuge in their countries, granting them all kinds of facilities. Economic sanctions imposed by many nations against Russia are not followed by any sanction against Russian scientists and researchers. A large group of Russian scientists belonging to the European Union Science and Diplomacy Alliance has published a letter condemning the invasion of Ukraine by Russian military forces. On the ISS two Russian astronauts are still working side by side with their European and American colleagues. If national governments will determine otherwise in the coming weeks, those will be decisions suffered by the astronauts, not promoted by them. In a letter that CERN scientists addressed on March 1 to CERN President Eliezer Rabinovici to express solidarity with the Ukrainian people, they equally ask to support Russian scientists working at the Institute. The Italian Accademia dei Lincei published a vibrant declaration by Russian scientists for peace, against the ongoing Russian invasion.
In a letter addressed to the director of Avvenire on March 3, Piero Benvenuti, a member of the Scientific Council of the DISF Center, emphasizes again the unifying value of science and encourages turning off the nighttime advertising lights, a gesture that in addition to saving energy and thus reducing the flow of money to Russia, would help us to look again at the starry sky, even from our cities. This will remind us, Benvenuti says, that all men and women, of whatever people and culture, share the gift of life in this wonderful and mysterious universe. Franco Malerba, the first Italian astronaut and godfather of the public launch of DISF Educational web platform, remembers that when you observe the "blue marble" earth from space, wonderful and fragile, you cannot understand how could peoples could fight each other on this planet.
We are also truly persuaded that the religions of the world, together with the scientific community, are a great resource for the promotion of world's peace. Beyond the differences in perspective, religions drive the consciousness of peoples towards bringing together human beings, taking care of creation, and promoting solidarity. Like science, religions also help us to look upward, and also within ourselves, to make us grasp life as a gift and the existence of the world as a mystery. Pope Francis' gesture of going, outside of all protocol, to the Russian ambassador to the Vatican to urge peace, along with his invitation to all men and women of good will to fast and pray for world peace, are actions that speak for themselves and have parallels in other religious leaders around the planet. The influence of Christianity, a religion historically present in the states now at war and in those nearer to the conflict, is not totally extinguished. The weeping of Russian soldiers in the face of the destruction and deaths of civilians in Ukraine, the fraternal way in which Ukrainians have welcomed and nurtured enemies who have surrendered, the reactions of solidarity of neighboring nations with displaced persons and victims of war, are all a sign of what a religious conscience is still able to feel and operate, despite all.
In a remarkable speech given a few days ago, Kenya's representative at the United Nations, Martin Kimani, stated that the African peoples are well aware that peace among them does not depend on geometrically respecting the borders of their States -– borders that they in some way suffered because they were established at the end of the colonial period – but on their capacity for relations and collaboration. "If at the time of independence we had chosen to pursue States on the basis of ethnic, racial or religious homogeneity," Kimani said, "we would have continued to wage bloody wars many decades later." Instead, "we decided that we would be content with the borders we inherited," and "rather than forming nations that would always look backward in history with dangerous nostalgia, we chose to look forward."
It is the quality of relationships that preserves peace, the knowledge of being part of common projects and visions, the ability to see and consider all men and women as collaborators, brothers and sisters. Science and religions live on these relationships, nourish them and promote them. We hope that the crisis between Russia and Ukraine, which involves much more than these States, even a non-negligible part of the future of the planet, can soon be resolved. We share the anxieties and concerns of so many people in these days about a possible escalation of the war. At the same time, we wish to communicate all our hope in the human being, in his and her conscience, encouraging all those who share faith in a Creator God to pray for peace.
The DISF Research Center team