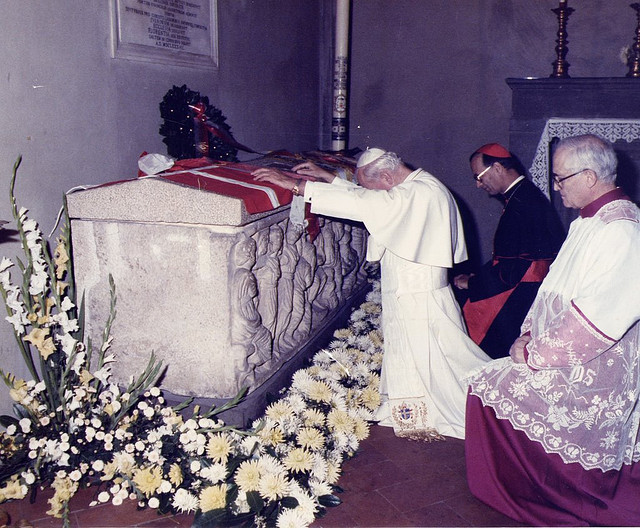 Florence, October 19, 1986. John Paul II praying at Stensen's tomb in the Basilica of St. Lawrence.  On his right, Cardinal Silvano Piovanelli.
---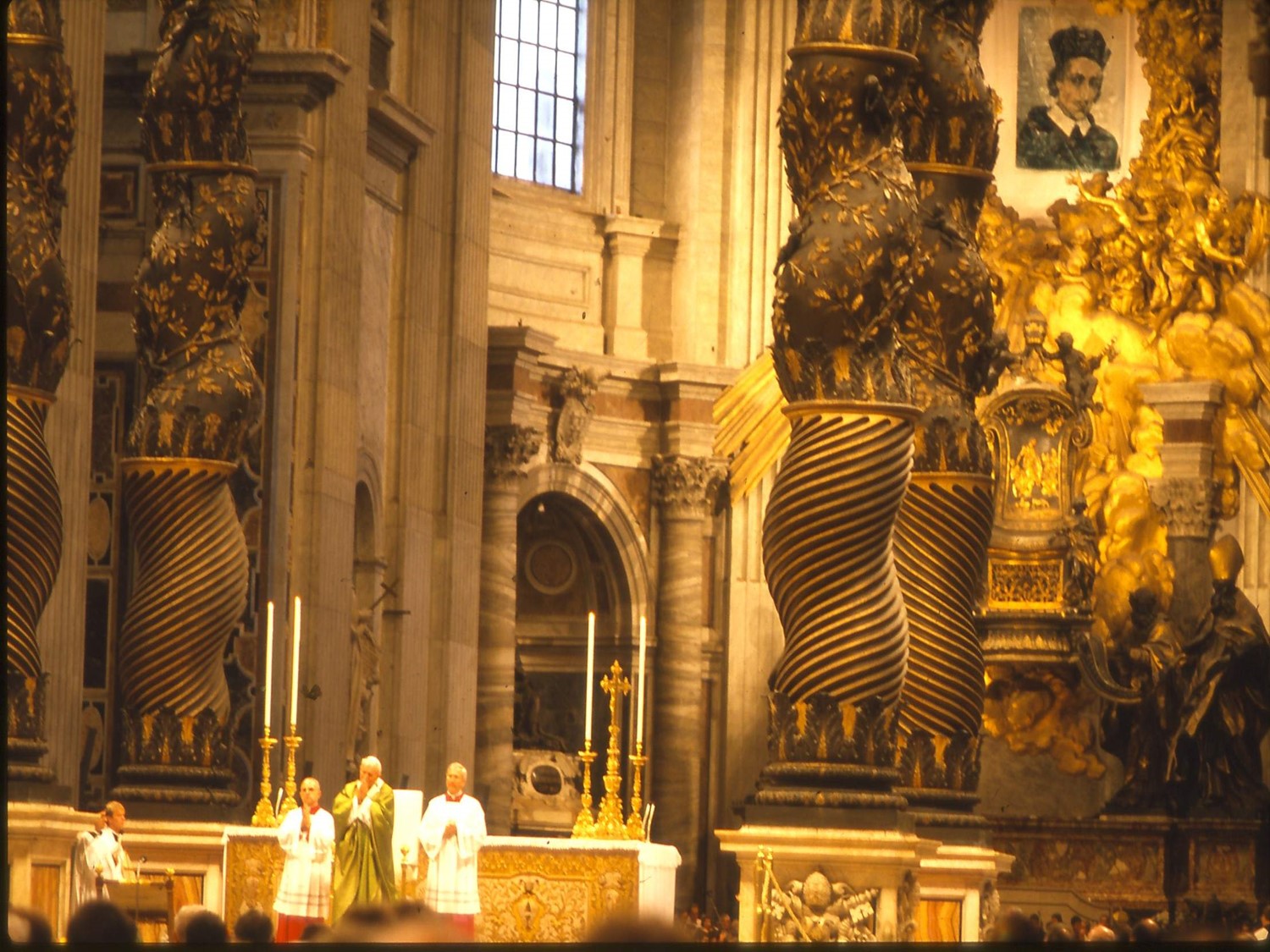 St. Peter's Basilica in Rome. Beatification of Niels Stensen, October 23, 1988. On the top right, his portrait realized for the ceremony.
---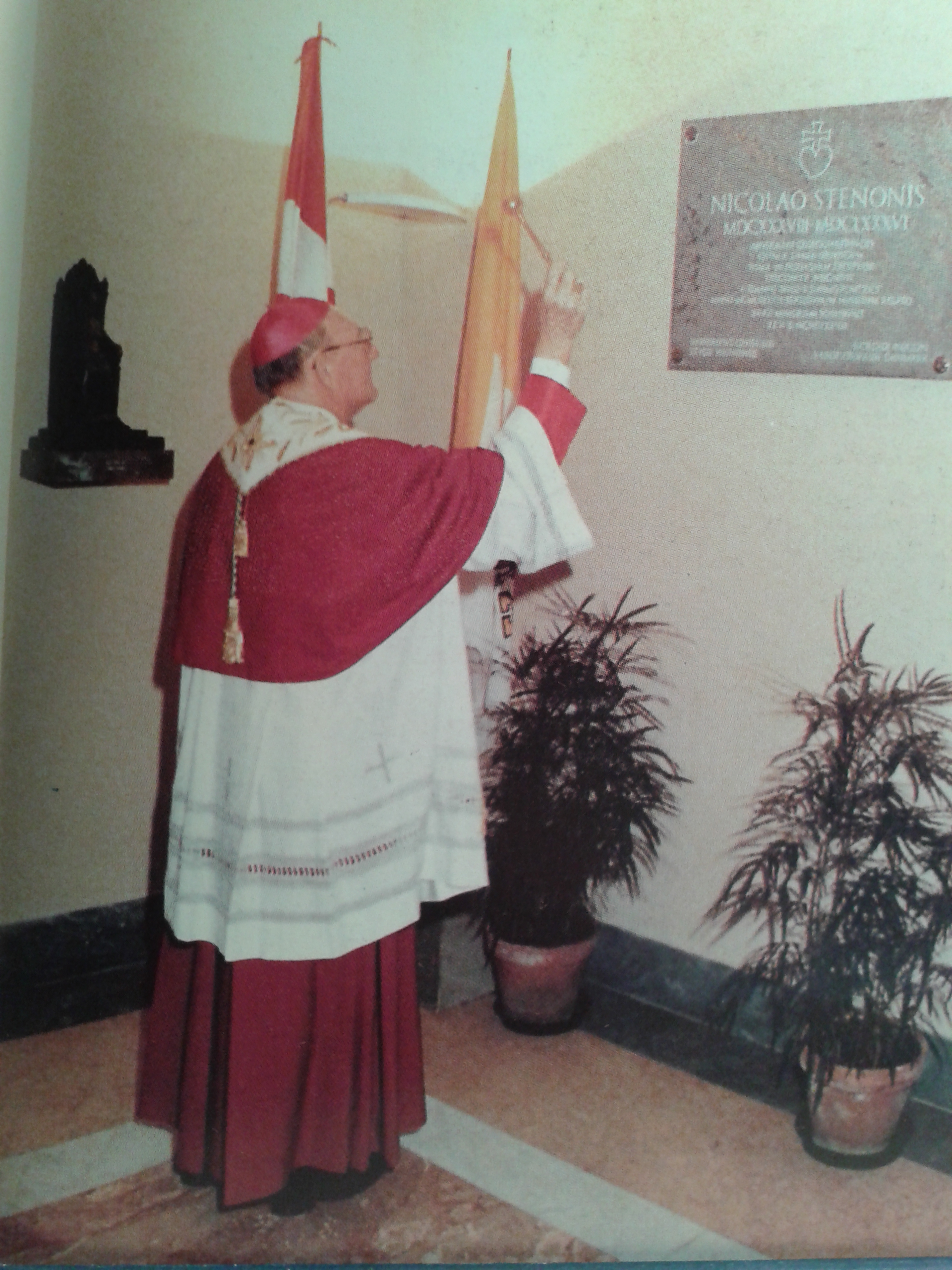 Cardinal Edward Cassidy, President Emeritus of the Pontifical Council for Promoting Christian Unity, blesses the plaque dedicated to Stensen at the Pontifical Academy of Sciences.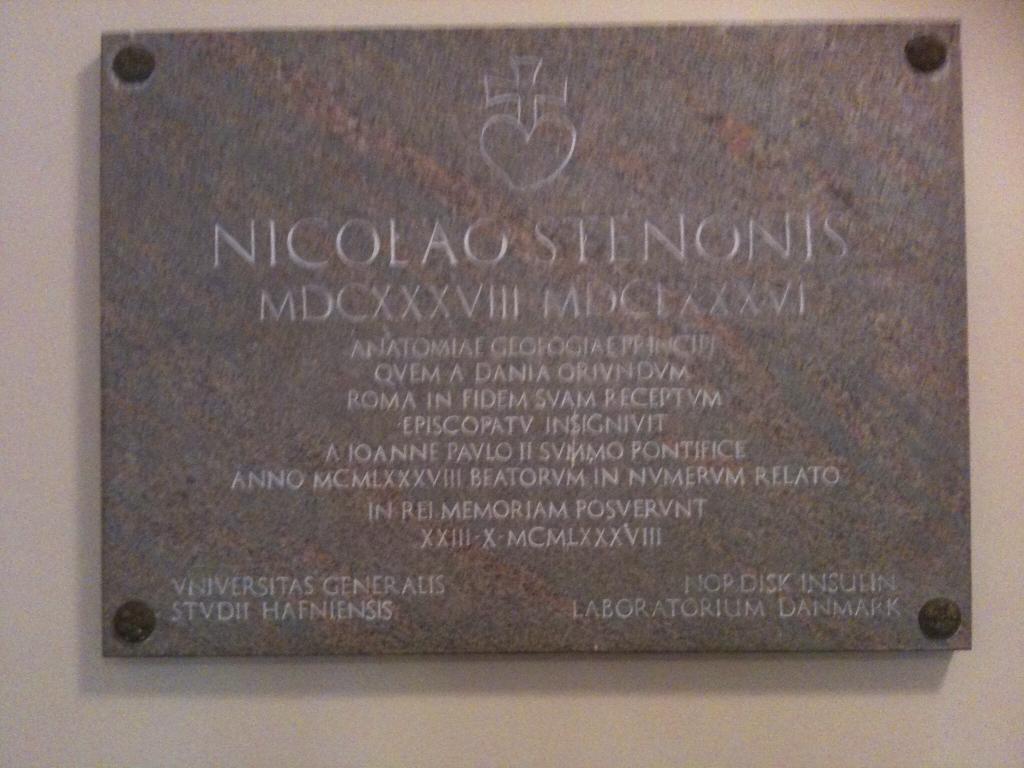 ---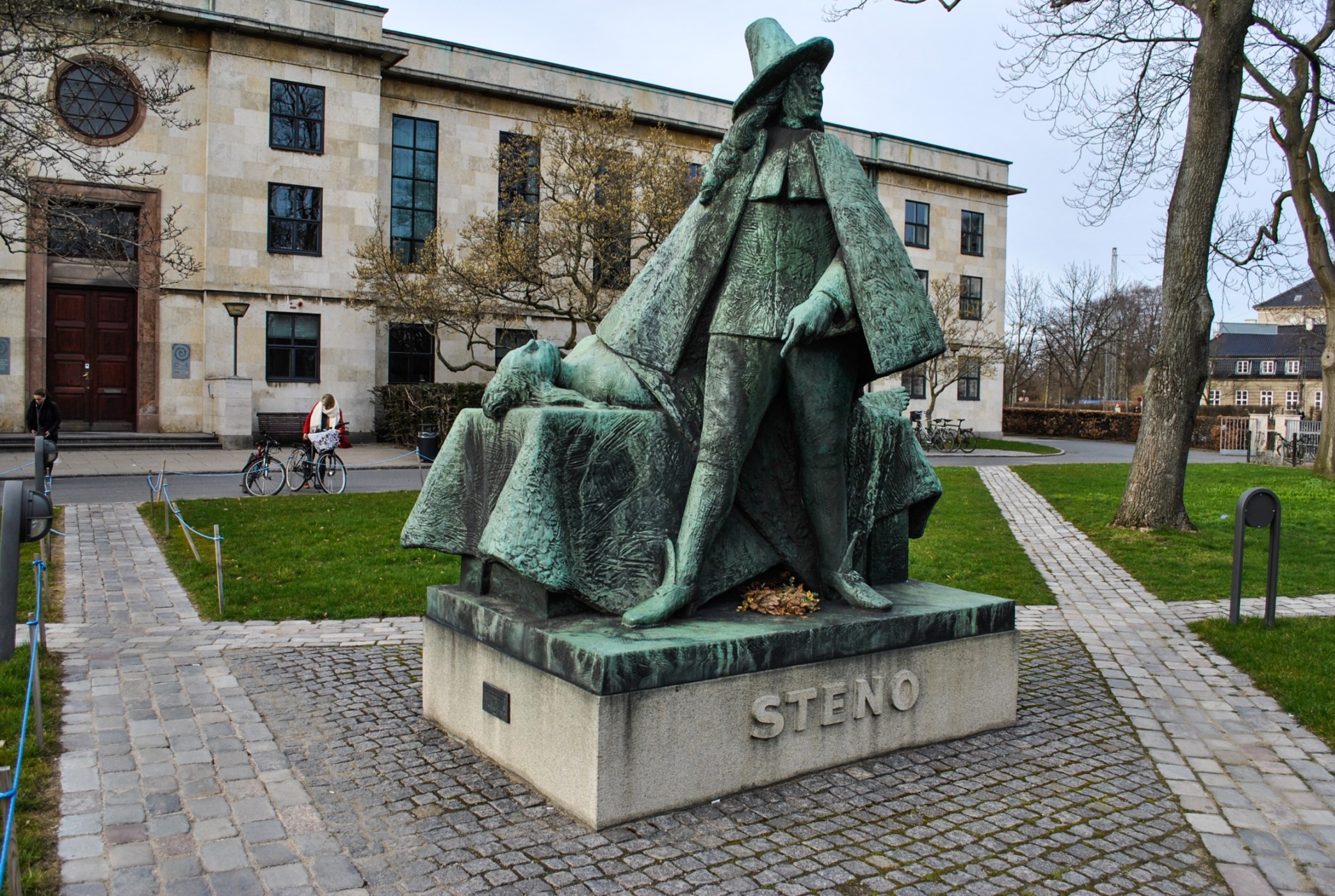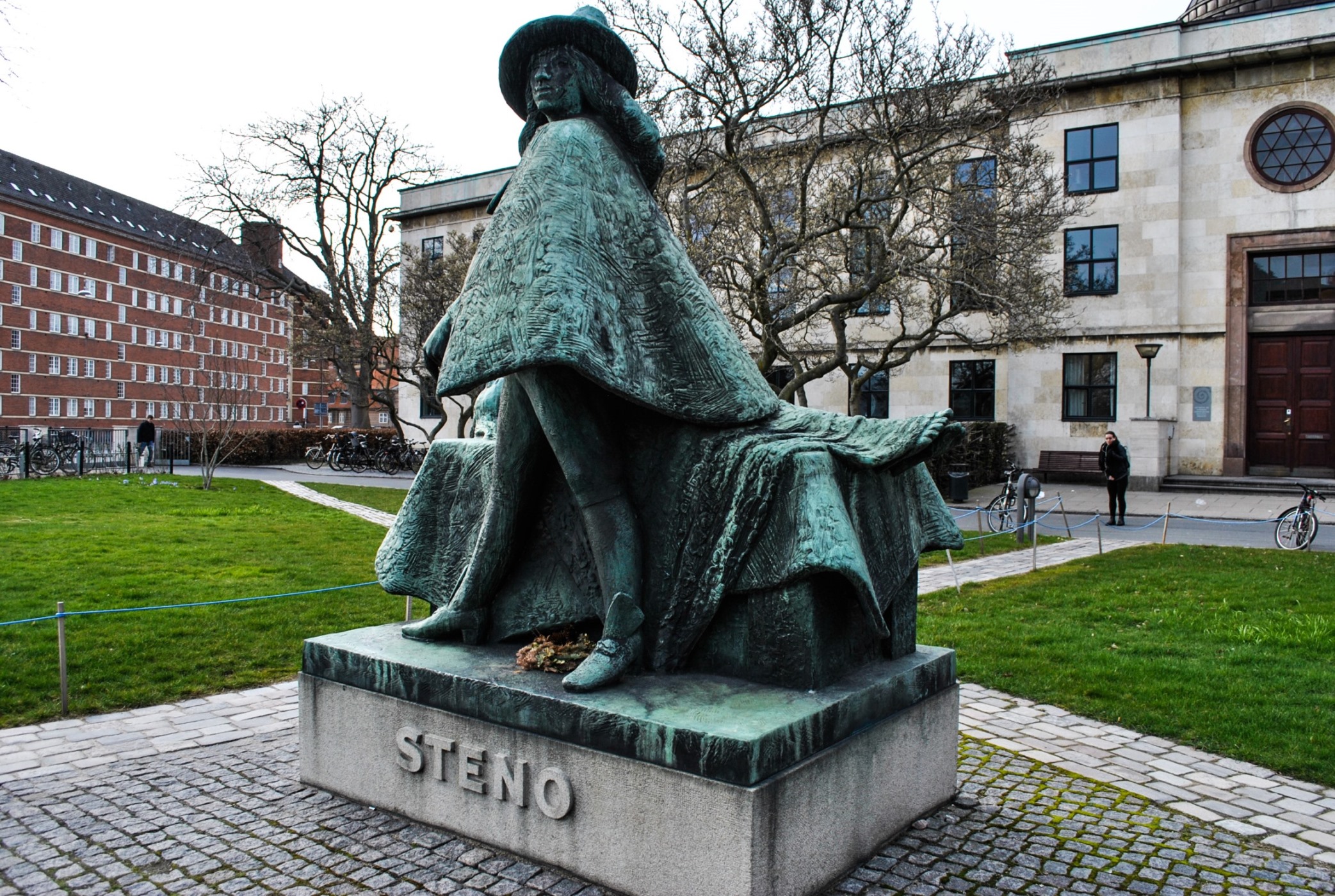 Bronze monument of Niels Stensen situated in front of the Faculty of Natural Sciences and Health at the University of Copenhagen (Nørre Allé, 49).
---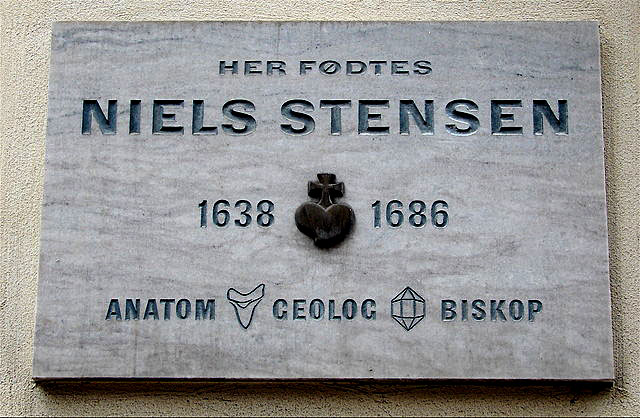 Stensen's birthplace plaque in Copenhagen.
---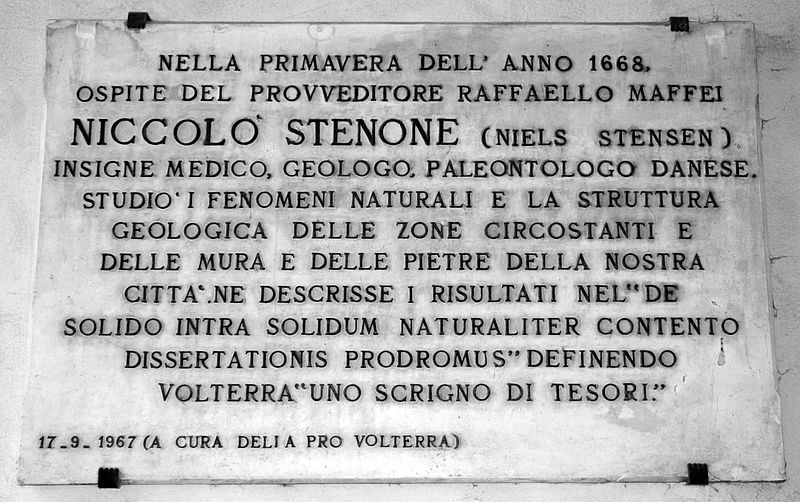 Volterra, Palazzo gentilizio in Via Matteotti. Plaque in memory of the work Stensen did in this city, eventually published in The Prodromus to a  Dissertation concerning Solids Naturally Contained within Solids (1671).
---